Aurora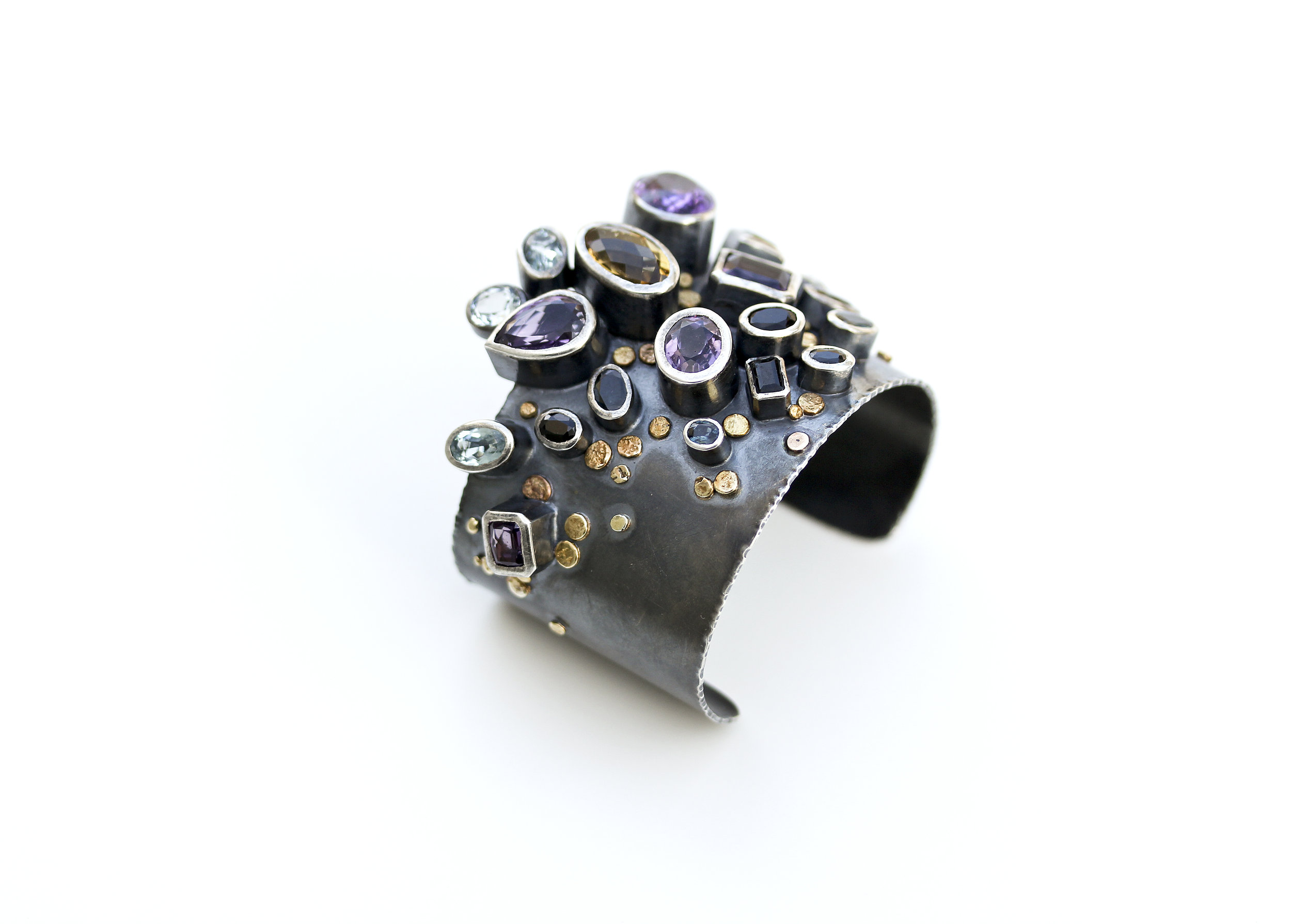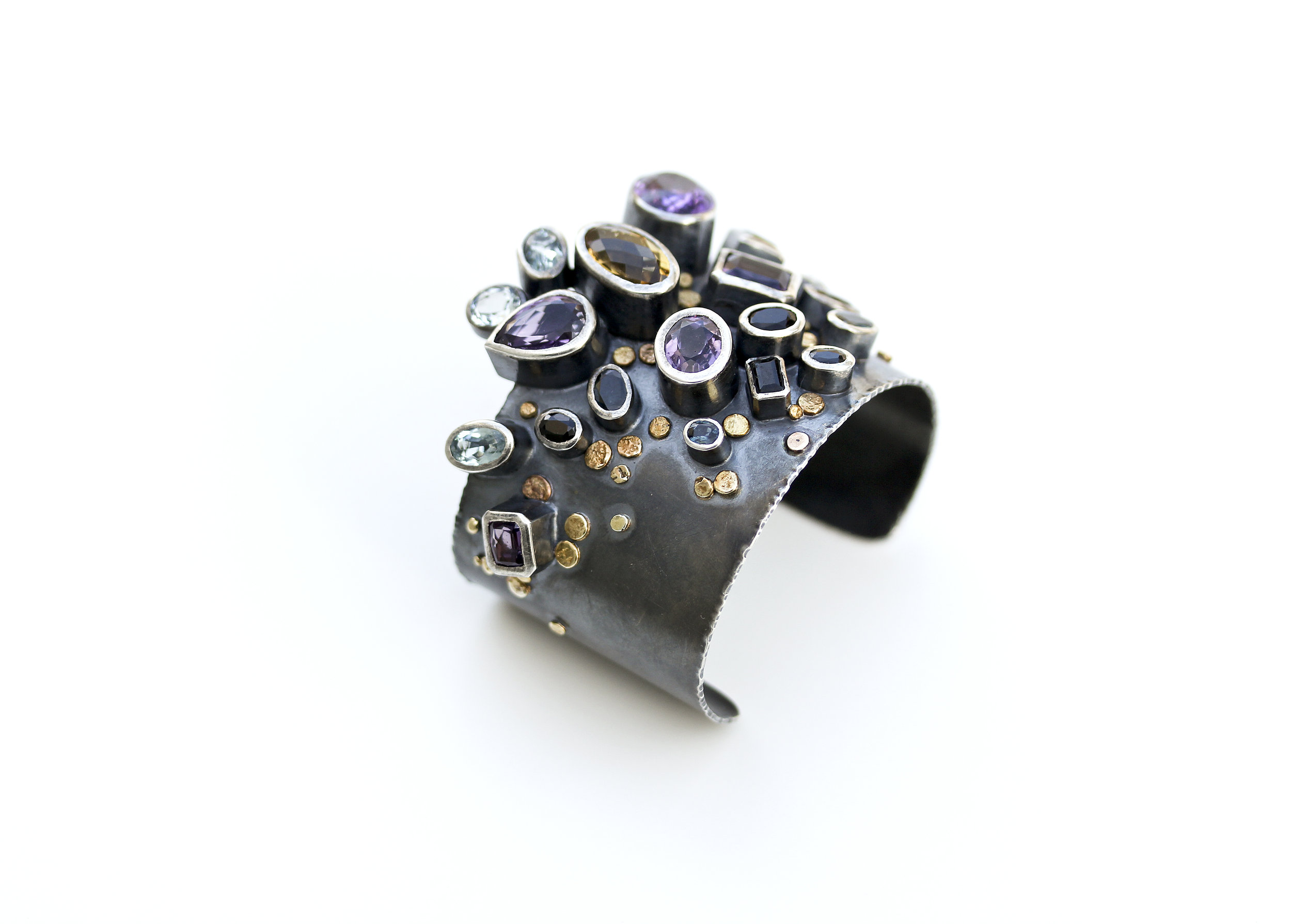 Aurora
One of a kind.

She's a statement like no other: a dynamic cluster of gemstones, complemented by a scattered collection of yellow gold droplets.
Sterling Silver and 14K yellow gold. Stones featured include: Amethyst, Citrine, Sapphire, Smoky Quartz, Blue Topaz, and Tormaline.

Steely Gray Patina.
Size: Small (fits average wrist sizes—about 6.5-7")
*Due to fabrication methods, this bangle cannot be sized.